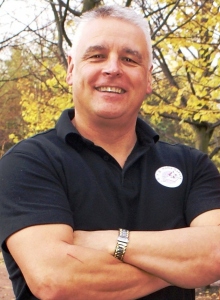 Steve Brooks
Safety Training Officer
Steve Brooks has more than 30 years experience as an operational firefighter with Manchester Fire and Rescue Service. Fifteen of those were served in the city centre at the third busiest fire station in Europe.
But that's only part of what Steve's career brings to the consultancy services offered by Manchester Safety Training.
He is a qualified and time-served first aid/trauma trainer.
He gave life support assistance alongside paramedics at a series of major incidents.
He trained other fire service personnel at the Fire Service Training Centre.
As a Community Fire Safety Officer, he designed and delivered educational presentations and safety workshops for a range of people from one-to-one sessions with young offenders to groups of more than 100 university students.
He has co-hosted radio programmes.
He is a member of the Children's Safety Education Coalition.
And he is involved with Manchester Chamber of Commerce
Steve's qualifications include:
                 
CIEH Professional Training Certificate                  
Level 3 BTEC Award in PTTLLS
Diploma Road Safety Graduate                            
BTEC Award Immediate Trauma Care
Current FAW Certificate                                      
Level 2 H/S in the Workplace
Stage 1+2 H/S Rep
Call Steve Brooks on 0161 217 9639 or 0789 994 7396